About this website and the author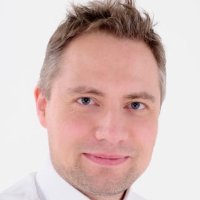 The author of this site is Michael Hänni, Warwick Business School MBA 2014 and Senior Product Manager for mobile solutions and eCommerce (telecommunications and digital payment industry). Connect with me on Linkedin.com or follow me on Twitter. Feedback is welcomed at mhaenni at hotmail dot com.
This site is focusing on disruptive mobile technology solutions. Mobile disruption is about new mobile solutions that can even change the rules or business models in an entire industry or business field. The target of this knowledge center & blog is to find learnings from the mobile disruptors/innovators and make them available for companies and interested professionals.
For the time being this website will focus on mobile messaging apps and potential mobile commerce in these apps, as this is a part subject of my MBA thesis Consumer Acceptance of New Technology Possibilities in Mobile Messaging Apps. Please complete my consumer research survey. Thank you for helping me to approximate what consumers (not) want regarding features and mobile commerce in mobile messaging apps.
The author's credo is that, due to the ongoing rapid changes in (mobile) technology, companies need a new job function: the Technology Marketer, a responsible marketer that brings the possibilities of (mobile) technology together with the interests and needs of (mobile) consumers, resulting in new mobile products which offer different (mobile) profit opportunities.
Why 6mobiles?
6 is the number of harmony and sophistication. Like our mobiles.
6 is the number of union and love, but also of restlessness and selfishness.
Could our relationships to mobile devices be better summarized?
The hexagon logo symbolizes the conceptual sophistication and versatility of disruptive solutions.
Based on the book Business Model Generation, it is said that an entrepreneur most often needs to set up about 6 different business models of one business idea until he or she finds the model that works.
6 shall pronounce the ambition to develop a sixth sense for connecting technology and humen.
Last but not least: The hexagon or honeycomb logo reminds us that we are all busy bees.
Hopefully this website will add value to your needs.